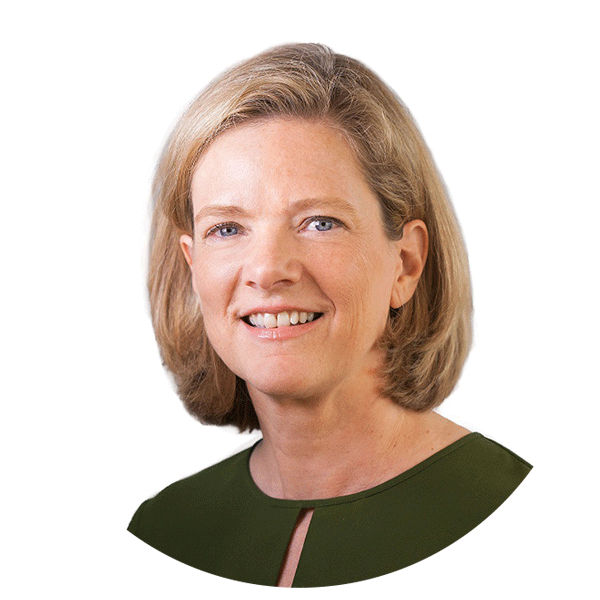 Cathy Baker
Executive Vice President, Insights & Enablement 
Cathy Baker is Executive Vice President, Insights & Enablement for Mastercard Data & Services. The Insights & Enablement team plays a vital role in the Data & Services organization by leading efforts to ensure we have the right infrastructure and tools to enable data-driven decisions and optimize productivity. The team provides data and analytics to allow for informed decision making, managing a fully integrated internal platform that supports sales through delivery operations, managing risk and compliance to ensure fit-for-purpose controls, and optimizing procurement processes -- all in support of Operational Excellence, Knowledge Management, and Collaboration.
Previously Cathy was President & Chief Operating Officer at Applied Predictive Technologies (APT), now a Mastercard company. While at APT, Cathy helped scale the organization from a small start-up through to acquisition, with a particular focus on people strategies, marketing and operations. Prior to joining APT, Cathy was a Vice President at Oliver Wyman (formerly Mercer Management Consulting), where she provided strategic consulting to companies in the telecommunications, financial services, and transportation industries. While at Mercer, she also led their worldwide recruiting process and served as the North American and Asian Continent leader, managing all non-partner staff in those offices, including capacity planning, staffing, performance assessment, career development, and other talent programs from point of entry to promotion to partner. Cathy also helped lead the integration of two major acquisitions (CDI - Boston, Paris, and ADP-Mexico City) while at Mercer.
Cathy holds a BA in history from Dartmouth College, where she graduated cum laude, and an MA in International Studies from the University of Vienna in Austria, where she graduated in the top 5 percent of her class.