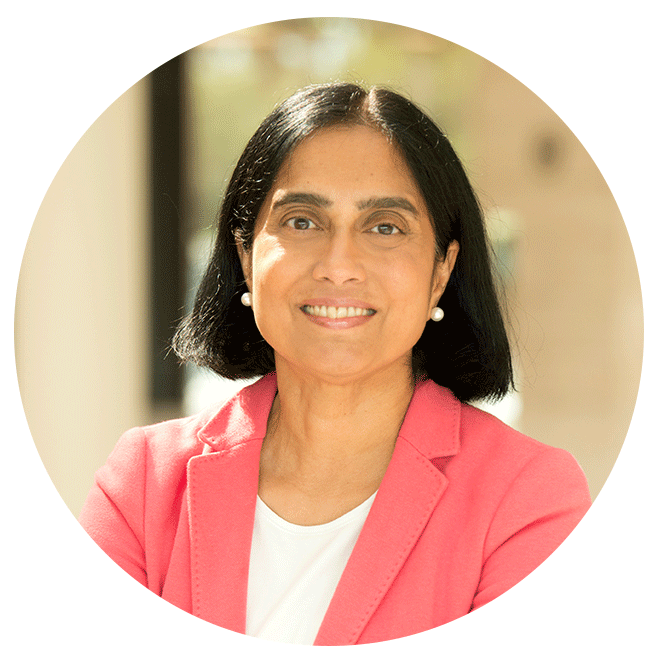 Raj Seshadri
President, Data & Services
Raj Seshadri leads Mastercard's global Data & Services team. She is responsible globally for a unique range of data-driven capabilities that help customers make smarter decisions with better outcomes. These include analytics, insights, consulting, loyalty, marketing, innovation and test & learn services and platforms. They enhance the value of payments, improve business performance, and elevate consumer engagement for financial institutions, retail and commerce firms, processors, acquirers, fintechs, neo-banks and public-sector institutions.
Raj serves on the company's management committee. She joined Mastercard as president of U.S. issuers, where she led the growth of payments and services with banks and credit unions in a very competitive market.  Previously, at BlackRock she led the iShares U.S. retail ETF business and was the global chief marketing officer for iShares. Earlier in her career, Raj led Citigroup's global strategy team and small business banking. She also held leadership roles at U.S. Trust, McKinsey & Company and AT&T Bell Laboratories.
She serves on the board of directors of Raymond James Financial Inc., the board of trustees of Mount Holyoke College and the global board of the American India Foundation. Raj received a bachelor's degree from Mount Holyoke College in physics and mathematics, an MBA from Stanford University and a Ph.D. in physics from Harvard University.