The holiday sales period, inclusive of Black Friday, Cyber Monday, and December holidays, continues to have solid growth rates. For retailers, holiday shopping is even more pivotal for e-commerce than for in-store sales across nearly all categories, and as such, companies need to ensure that their marketing efforts are reaching the customers most likely to spend.
Mastercard Audiences®, drawn from anonymized and aggregated transaction insights, offer segments with higher statistical probabilities to make purchases within a category. Our audience segments, underpinned by Mastercard's high standards of data privacy and security, drive more effective campaign planning and activation.
Audiences are available across the retail, dining, lifestyle and travel industries – and can be used to target for digital, TV and content marketing and advertising. Additionally, holiday audiences based on holiday-specific purchasing patterns are now available, including: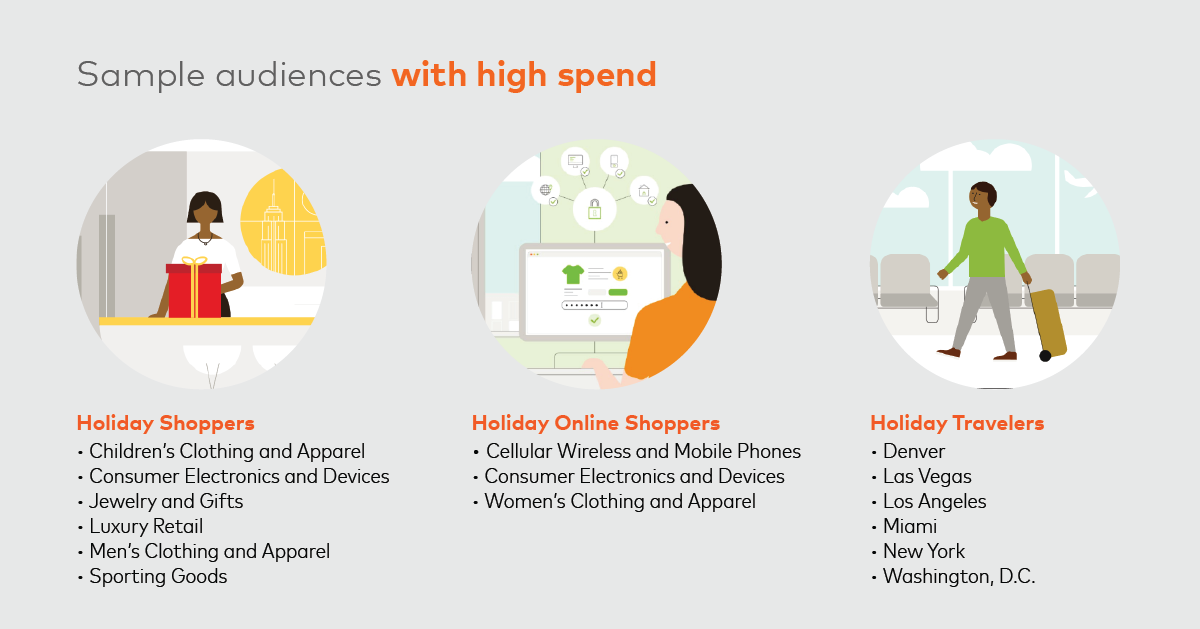 Holiday rates start at a $1.30 CPM, and custom segments can be created on demand.
Fill out the form to learn more about how Mastercard Audiences® can help you maximize your campaign ROI this holiday season.
Ask Mastercard
Connect with a Mastercard representative who can provide more information on Audiences.