A Mastercard-sponsored survey of more than 300 Financial Industry executives by Harvard Business Review Analytics Services shows that many respondents do not see fintechs as serious competitors today—but they do perceive them as a critical threat long-term. In fact, 65% of respondents believe that fintech competitors will pose a significant threat by 2022.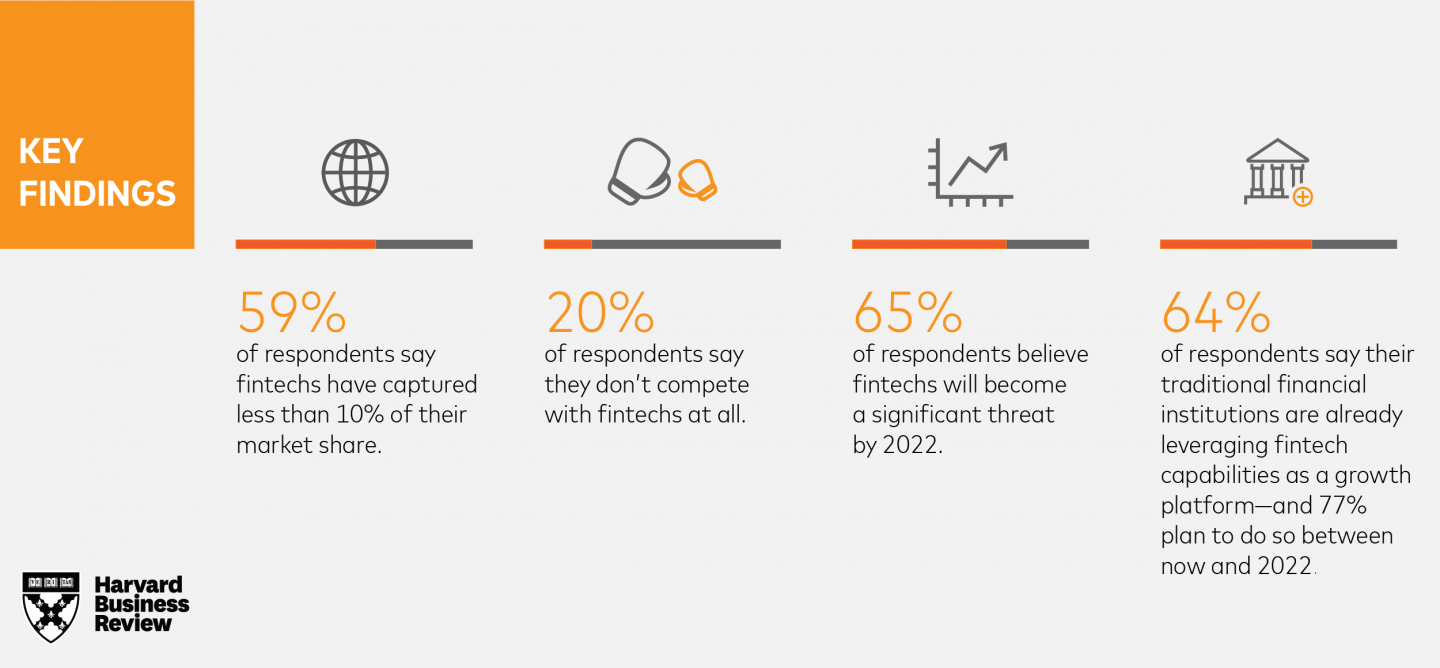 This report investigates the competitive advantages of traditional Financial Institutions (FIs) as well as fintechs, and explores different strategies that traditional FIs can employ to stave off the fintech threat, including building internal innovation capabilities, launching new product offerings using open banking, and leveraging analytics to improve risk management.
Download the report to read our full findings.