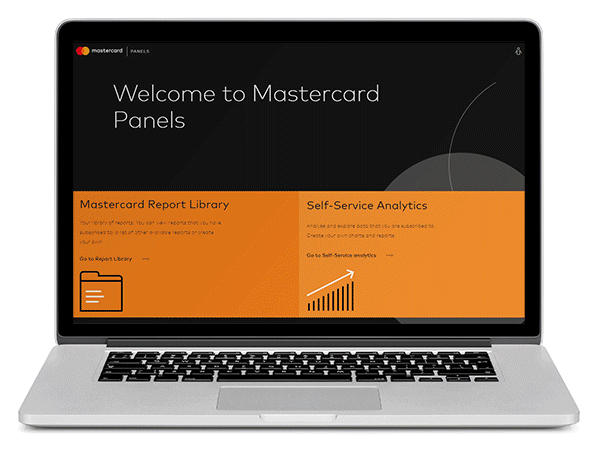 Subscribe to the most comprehensive research into payment and banking needs, attitudes, and preferences of consumers and small businesses.
Mastercard Panels, a self-service analytics platform, surfaces information around a range of topics, including market dynamics, banking relationships, adoption of newer payment technologies, demographics, lifestyle attributes, key sources of working capital, and cash flow management techniques.
Mastercard Panels offers: 
 
Competitive Insights
Panels provides a deep understanding of how banking customers interact with individual competitors and what it takes to win their business.

Customizable Reports
Create personalized views of the research using custom filters and metrics.

Actionable Learnings
Drive day-to-day product and marketing decisions, incorporating research findings and key business insights.



Research powered by Mastercard Panels includes

:
 
 

Consumer Panel
Understand consumers attitudes and choices about payments and banking products, to understand how to win over competitors' cardholders, identify divers of primary card choice, and identify a detailed profile of high-spend high-revolving cardholders.

Small Business Panel
Explore and understand the needs and preferences of small business owners – with topics including banking relationships, key sources of working capital and attrition management – to identify the drivers of primary bank choice, highlight factors which drive small business owners to use consumer products, and learn what is required to win over competitors' cardholders.
Ask Mastercard Data & Services
Interested in learning more about Mastercard Panels? Contact us to start the conversation