What we do
PLATFORM CAPABILITIES
SessionM powers many of the world's leading consumer loyalty and engagement programs with a holistic platform solution and Mastercard's loyalty industry expertise.
Real-time profiles, segmentation and data flexibility
Points, tiers and incentives
Scheduled and triggered omnichannel marketing
Flexible discounts, promos and incentives
Performance dashboards and reporting
SESSIONM ADVANTAGES
Design and execute the right loyalty program strategy
A flexible loyalty platform, backed by global scale and expertise
Platform enablers
Unified customer profiles
Build a single customer view that enables relevant experiences
Engage with customers on mobile, web and in store
Who we serve
LOYALTY FOR YOUR INDUSTRY
Brands across industries depend on SessionM technology to build a loyalty marketing ecosystem that acquires and engages with customers.
Create a seamless shopping experience
Drive more frequent visits with relevant offers
Reward behaviors and multi-step transactions
Upgrade your frequent flyer program with flexible campaign management
Programs we power
SESSIONM IN ACTION
SessionM empowers you to attract and engage new and existing customers and cultivate brand loyalty.
Reduce customer churn with flexible ways to redeem
Trigger and schedule promotions
Provide members benefits worth paying for
Establish and manage program tiers
Loyalty resources
UNMATCHED LOYALTY EXPERTISE
Mastercard helps brands build and nurture authentic, personal relationships with customers through loyalty strategy, partnerships and expertise.
Build a loyalty ecosystem around SessionM
Read insights from our experts
Learning Hub
How it works
Unify, activate and scale consumer engagement
Ingest all data on everyday behaviors and execute relevant one-to-one customer outreach in real time. Make customer profiles accessible to service, sales and marketing teams.
A convenience retailer's new loyalty program drove incremental sales
A convenience retailer used SessionM to power their opt-in loyalty program that included points, tiers and rewards. The new program drove an 8.8% lift in incremental sales.
Results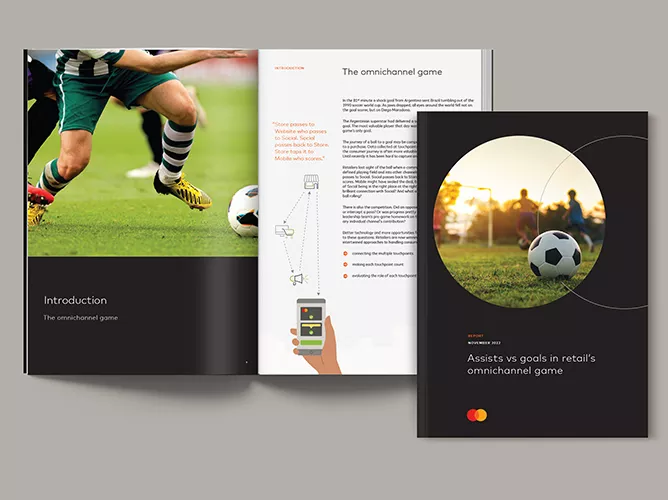 Assists vs goals in retail's omnichannel game
Report