Infographic
The 5 Steps to Enhancing Cardholder Engagement
Cardholders are spending more time online; marketers are dealing with smaller budgets and traditional strategies may no longer have the same effectiveness. To rebound issuers must embrace a data-driven, rapid learning approach to lifecycle marketing.
Check out our infographic below to identify actionable tactics for enhancing cardholder engagement.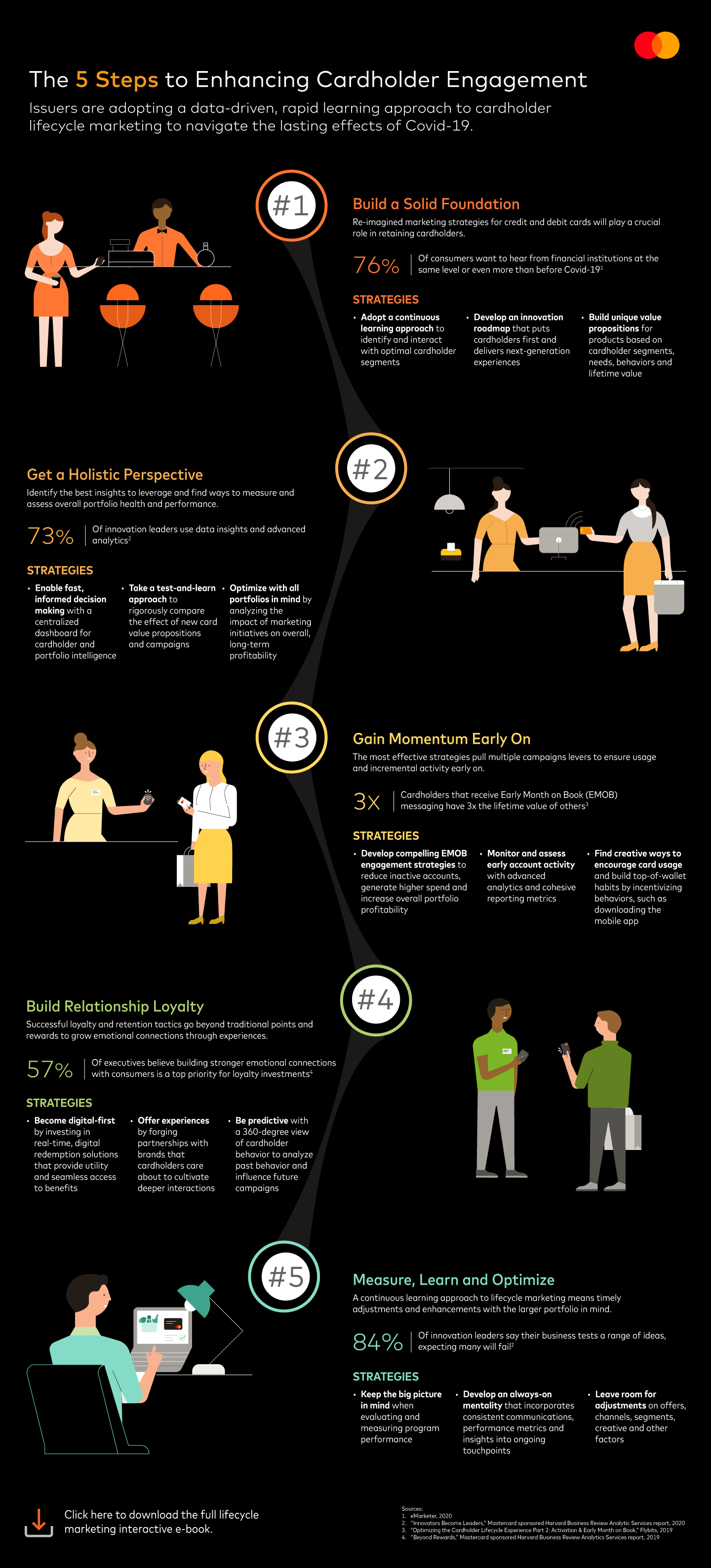 Continue your journey to enhancing cardholder engagement by checking out our e-book: Navigating the Card Lifecycle Marketing Paradigm Shift. You can also download the infographic here.