February 22, 2023 | By Matthew Kaye and Evan Voshell
From diners to employees to operations, this year's top trends in the restaurant industry reflect an effort to bolster everyone's experiences
The feeling of hunger comes fast and unexpectedly. It is way too late to make a meal from scratch now. Luckily, your favorite restaurant beckons with a mouthwatering solution. Clicking on their app, there's an offer for a free dessert in exchange for placing a mobile order. Better yet, the group chat is buzzing with activity after you ask if anyone wants to join in, debating whether delivery, takeout or dine-in is best.
As consumers navigate a changing economic environment, they are still finding ways to enjoy dining experiences. Even with rising food prices, patrons in most parts of the world are proving to be resilient and adaptable, many choosing to eat out, but spending less per visit, according to the Mastercard Economics Institute's Economic Outlook 2023 report.
Restaurants are not immune to economic headwinds. As costs increase and consumers globally shift their spending habits to other priorities, margins are being squeezed and many important trends are emerging. Understanding and reacting with measurable approaches to those spending trends and consumer preferences is key for restaurants to maintain a steady flow of satisfied diners. So what are the top trends in the restaurant industry? 
Restaurants address workforce challenges by testing new hiring and retention strategies
Happy customers usually stem from happy restaurant workers. According to research by the Harvard Business Review, "An analysis of operating profits showed that a [positive] shift in employee experience would result in a 45% increase in profits per person-hour."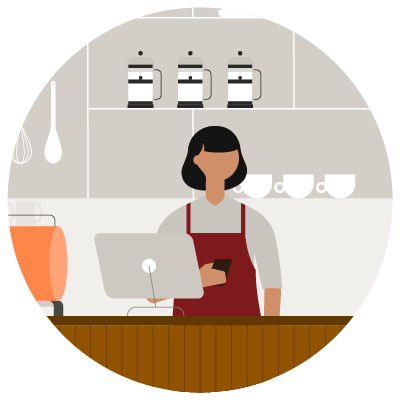 Since 2020, restaurants have gone through dramatic swings — shutting down completely and then roaring back to life, creating a scramble for workers. While technology can solve part of the problem, the people who operate the tech are just as important.
Restaurants are testing different ways to hire and retain their talent, including adopting unconventional work schedules like a three-day workweek, standardizing education reimbursement to include tuition assistance and grants, and deploying AI-driven personality tests during hiring that could reduce turnover.
New hiring and retention strategies can be tested prior to making large-scale investments or commitments. For example, a leading quick service restaurant (QSR) worked with Mastercard's Test & Learn® platform to understand their current staffing levels, reestablish benchmarks and pinpoint factors that influence check count and size. The results reaffirmed that labor and sales are intrinsically connected. By tracking and testing the effects of when employees leave and the impacts of varied operational models in the kitchens for different locations, they could make better decisions about where to invest their time and technology to take the pressure off their teams, improve customer satisfaction and drive financial results.
"Restaurants are not immune to economic headwinds. As costs increase and consumers globally shift their spending habits to other priorities, margins are being squeezed and many important trends are emerging."
AI and other tech play a bigger role behind the kitchen door
The best dining experience begins in the kitchen. With the ongoing progress of technology, the optimization of operations is a familiar, but growing trend that is expected to further protect margins.
Finding a way to optimize traditional cost base by simplifying the restaurant supply chain and menu options without adversely affecting customer experience, sales and loyalty is a big win. Tech advancements, such as those based on AI, can take pressure off employees and build consistency in order fulfillment. At the same time, restaurants don't want to cut menu items that have a high repurchase rate, raising the question of whether to make the item more expensive or find other more economically friendly options. Alongside active testing and measurement, this ensures that these simplifications are driving the desired results.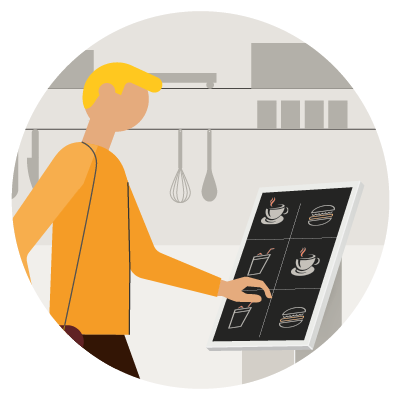 Restaurants are also taking data-driven approaches to menu items and efficiency. For example, Mastercard worked with a QSR to simplify the offerings of a secondary entree menu item. Initially, the restaurant had several types of salads, but wondered if fewer variations could reduce labor and supply costs while also simplifying the menu. This way, if a diner still wanted a salad, the switch to another option would be easy. The risk was a potential loss in guest count, so the QSR used Mastercard's Menu Analyzer to ultimately validate the initiative and quantify cannibalization. With this data, they were able to understand customer loyalty over the long term.
Built on trust, loyalty programs move beyond points to help restaurants understand diners on a deeper level
Restaurant loyalty programs are quickly moving past the traditional method of offering as many discounts to as many potential guests as possible. Now, restaurants are using loyalty programs to better understand their customers, make dining experiences more personal and gamify their program.
In one case, one of the fastest growing restaurant franchises in North America used Mastercard's SessionM loyalty solutions to convert occasional guests to loyalists. Using Mastercard's white-label mobile application, they provided customers with an easy-to-use home for account information, points tracking and a rewards store that allowed them to redeem points for what they want, when they want it. Soon after implementation, the restaurant reached an average of over 30,000 new app downloads a month, members earned more than 50 million points in the first three months and over US$1.7 million revenue per month was generated.
Utilizing transactional and behavioral data, an impactful loyalty program gives consumers enough unique and valuable perks that they choose to return as opposed to visiting a competitor. But a loyalty program is only as good as its data privacy guidelines, which has become increasingly important to consumers. Without strong data privacy guidelines, including consumer consented data, loyalty programs will struggle to provide meaningful insights to the restaurant and fail to provide consumers value.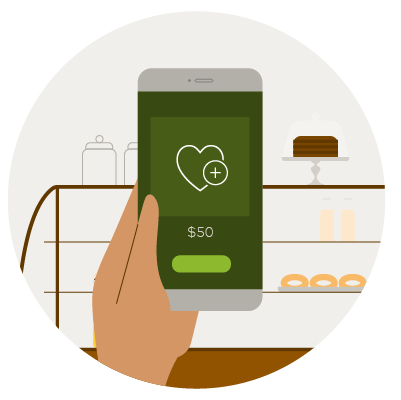 Gamification is also playing a big role in loyalty strategies. Mastercard recently worked with a QSR to develop a localized multi-step challenge-based campaign packed into a single "game board." Fully digitized into the mobile app with API support, there were multiple levels of rewards that could be unlocked. By completing the challenges, users were deposited rewards in real time while online engagement grew. This resulted in 4.5x higher purchase frequency during the campaign and a 2.3x increase in post-campaign purchase frequency, leading to enhanced value now and sustained relevance in the future.
But loyalty doesn't always have to be that layered. A simple scratch off or social media referral to win an item can start customers on their journeys. Rewarding these non-purchase behaviors and offering experiential rewards and delightful surprises — like a cooking class with a world-renowned chef or free side items for a year — builds emotional loyalty, helping the restaurant capture vital first-party insights about its customers.
"Utilizing transactional and behavioral data, an impactful loyalty program gives consumers enough unique and valuable perks that they choose to return as opposed to visiting a competitor."
Personalization takes on a new meaning
Restaurants are increasingly adopting digital menu personalization at the point of purchase across drive-thrus, apps and in-store kiosks in an effort to ensure relevance and meet consumer demands.
Many QSRs are prioritizing the personalization of menu items and experiences to better identify and influence choice for both known and anonymous customers, allowing them to increase check sizes and drive higher loyalty. This can be done by recommending items based on location, time of day, weather, real-time product availability and more for unidentified customers, and tailoring products to those who have identified themselves according to their unique affinity and past purchase history. After all, showing the traditional menu may not be the optimal experience for someone who has previously expressed vegan dietary preferences. Personalization within QSR is about becoming more restaurant- and consumer-aware, and showcasing the most relevant experiences at every potential turn.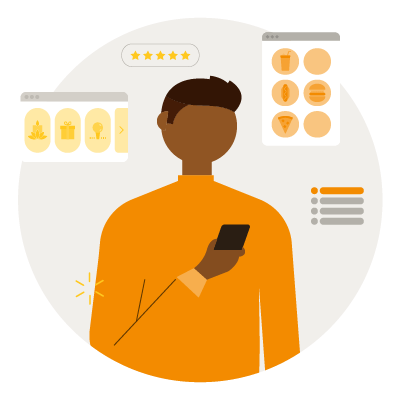 Using AI-driven menu boards, a restaurant can also personalize recommendations based on current restaurant supply or the time of day. Personalization allows the restaurant to increase order value by offering additional items that diners would actually consider, while minimizing the abandonment rates of those in a rush. With the ability to make real-time personalized recommendations, a digital menu becomes an engaging and relevant component of the customer experience.
In one such instance, Dynamic Yield, a Mastercard company, worked with McDonald's to implement a personalization recommendation strategy, using machine learning algorithms to suggest additional relevant and complementary items based on factors like current restaurant traffic, item popularity or the current weather. For example, if it was raining outside, a warm coffee or baked good would be offered. On the other hand, if the weather was hot, a cool, refreshing ice cream would be highlighted. This strategy has been scaled across the U.S., Canada, the U.K. and Australia with plans to expand to more global locations and across more channels. The results, enabled by intelligent deep learning algorithms, showed both an improvement in customer experience and an increase in average order value.
Diners are putting a greater preference on ESG-conscious offerings and brands
ESG – environmental, social and corporate governance – has expanded across industries as a way to measure a company's sustainability and social responsibility.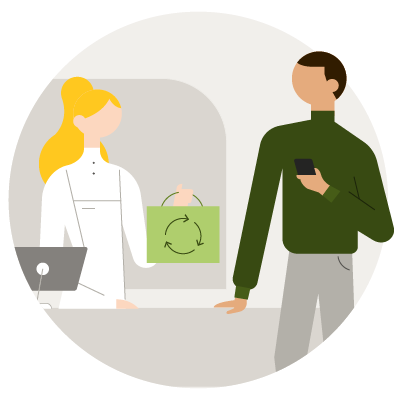 Restaurants are no exception and can speak to the current landscape through their actions, connecting with environmentally conscious diners. Through sustainability initiatives like climate-friendly ingredient sourcing, restaurants aim to protect the planet and grow their communities while delivering strong business performance.
In Denmark, for example, government regulation is supporting carbon labeling for food. Danish consumers want more climate-friendly options, but they don't always know which menu item is the right choice. Restaurants have the opportunity to better engage consumers through published impacts of menu options, such as cheese on a burger or the type of milk selected for a coffee.
Through greater customer insights, restaurants can ensure that their ESG strategies are aligned. After all, customers — especially younger generations like Gen Z — have said they are more conscious about how their actions can impact the environment and are likely to align themselves with brands that support sustainability, so building these strategies can help differentiate a restaurant from its competition.
"Restaurants are no exception and can speak to the current landscape through their actions, connecting with environmentally conscious diners."
As 2023 progresses, expect restaurants to continue implementing strategies that improve not only the bottom line, but the experiences of their staff and the consumers as well. This will mean more employee-focused policies, increased simplification through the implementation of new technology, stronger diner loyalty and personalization programs, and a company-wide focus on ESG. While some trends may seem familiar at first, their continuous development will be reflected in changes that leave all parties impressed, comforted and fulfilled.
Matthew Kaye is principal, Advisors Client Services, Mastercard Data & Services
Evan Voshell is vice president, Segment Management, Mastercard Data & Services